Our Board is committed to improving the health of the community by enabling:
innovation, flexibility and value for money
engagement with community and staff
partnerships and collaboration
initiatives contributing to research, learning and teaching.
The Governor in Council appoints members of the Board on the recommendation of the Minister for Health.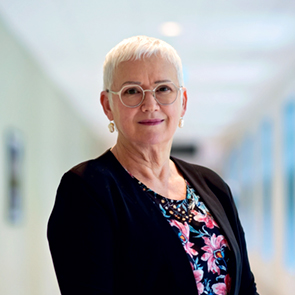 Sabrina Walsh (Chair)
Appointed as Chair: 10 June 2021
Original appointment date: 18 May 2020 to 31 March 2024
Sabrina is the Chair of the Board and has over 30 years' experience in the health industry across a variety of roles. Sabrina is passionate about public sector health services and helping health organisations prepare for the future and improve health outcomes.
Sabrina began her career in health as a clinical psychologist before moving into health policy, health service management and then leadership roles.
Sabrina's qualifications include a Master of Applied Psychology and an Executive Master of Public Administration.
Her past roles include:
Chief Information Officer roles in Queensland and NSW
health service Chief Executive roles in Queensland
Director of Northern Territory Mental Health Services
executive leadership roles in mental health, aged and disability services.
As a consultant, she provides strategic advisory services to large organisations with a focus on leadership, governance and strategy. She has also led major digital health transformation initiatives in NSW.
Brian Anker (Deputy Chair)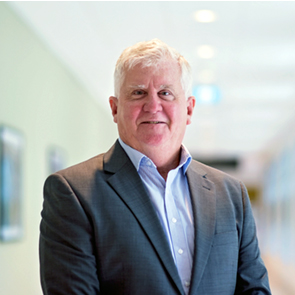 Brian Anker (Deputy Chair)
Original appointment date 18 May 2013
Current term until 31 March 2024
Brian has held senior executive roles within the government and university sectors. Brian has held the following positions:
Chair of the Commonwealth funded Research Data Storage Infrastructure (RDSI) Project
member of the Australian Government's Australian eResearch Infrastructure Committee
member of the Sunshine Coast Economic Development Board
strategic advisor to a number of Queensland based Universities and Life Sciences Queensland (LSQ) Association
Deputy Director-General Innovation of the Queensland Department of Employment, Economic Development and Innovation.
As well as sitting on our Board, Brian is currently:
Board member, Wishlist Sunshine Coast Health Foundation
member of a number of community associations and groups on the Sunshine Coast
member of the Australian Institute of Company Directors.
In 2011, Brian established Anker Consulting Pty Ltd which provides strategic advice and planning particularly to the research and industry sector.
Brian has also served as a government representative on review bodies, including:
Australian Institute of Bioengineering and Nanotechnology
Australian Tropical Forest Institute
Australian Tropical Science and Innovation Precinct
Institute for Molecular Bioscience.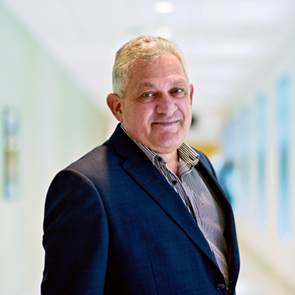 Terry Bell
BA, Grad Cert P.S. Mgt, MBA, Doctoral Candidate
Original appointment date 18 May 2020
Current term until 31 March 2024
Terry is a Bundjalung man of the Southern Gold Coast and Northern NSW regions and is long term resident of the Sunshine Coast.
Terry has extensive experience in leadership roles in the public, private and tertiary sectors, as well as in a Sunshine Coast Surf Lifesaving club. Terry is also working as Business Consultant to improve Indigenous employment outcomes.
Bruce Cowley
Original appointment date 18 May 2021
Current term until 31 March 2026
Mr Bruce Cowley was, until 30 June 2019, Chair of Australia's largest law firm, MinterEllison, and has practiced as a corporate lawyer for nearly 40 years. In this role he specialised in mergers and acquisitions, director's duties and corporate governance. He has authored 'Protecting Your Position', a series of publications on director liabilities. In 2017 Bruce co-authored the book entitled 'Duties of Board and Committee Members'.
Bruce has been Chair and Board member of a number of not-for-profit Boards, including the Children's Hospital Foundation Queensland and CPL (formerly Cerebral Palsy League).
Mr Cowley is currently:
a director of Australian Retirement Trust and Klarna Australia Pty Ltd
a member of the Takeovers Panel
Chair of Griffith University Business School's Strategic Advisory Board
a member of the Australian Institute of Company Directors (AICD) Not for Profit Chairs Forum.
Mr Cowley was the recipient of the Australian Institute of Company Directors' Gold Medal in Queensland for services to governance in 2021 and the Queensland Law Society's President's Medal for services to the legal profession in 2022.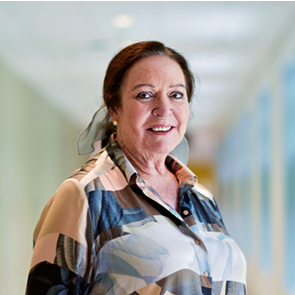 Debbie Blumel
Original appointment date 18 May 2019
Current term until 31 March 2026
Debbie has extensive experience in governance and strategic leadership positions in health organisations facing disruptive challenges and transformational change. She is passionate about improving health outcomes and community and consumer experiences of health service delivery.
Debbie has extensive experience in Queensland Health as a health service provider, in statewide policy and planning, as Manager of Public Health Planning and Research, as Principal Policy Officer to the Chief Health Officer, and representing Queensland Health on national policy and strategy forums.
Debbie was CEO of the Northern Territory Medicare Local with a focus on health planning, service integration, and stakeholder management with a priority on Closing the Gap in Aboriginal and Torres Strait Islander health outcomes.
Debbie was a Sunshine Coast Councillor where she held the Major Projects Portfolio and represented the region on the Council of Mayors' Infrastructure Committee. Debbie also served as the inaugural chair of Regional Development Australia Sunshine Coast.
Debbie is the CEO of Your Best Life Disability and Health Services Ltd - an organisation that has grown and diversified into five business lines in the NDIS context. During the COVID-19 pandemic, the company has ensured continuity of care to clients and implemented an organisational digital transformation.
Debbie serves on the Sunshine Coast Hospital and Health (SCHH) Board Finance and Performance Committee, and as Chair of the SCHH Board Safety and Quality Committee.
Debbie's qualifications include Master of Social Work, Master of Business Administration, and Graduate of the Australian Institute of Company Directors (GAICD).
Emeritus Professor Birgit Lohmann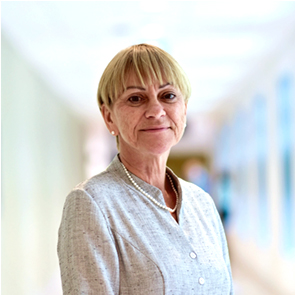 Prof Birgit Lohmann
Original appointment date 18 May 2019
Current term until 31 March 2026
As well as sitting on our Board, Birgit Lohmann has been a Board member of a number of not-for-profits.
Birgit was also the Senior Deputy Vice-Chancellor of University of the Sunshine Coast from 2011 to 2018.
In that role Birgit was responsible for the academic activities of the University, including the Faculties. Birgit also held the following roles:
standing deputy to the Vice Chancellor
Chair of the Academic Board
member of the University Council.
Birgit previously had academic and management roles at the Australian National University, Murdoch University, Griffith University and the University of Adelaide.
Birgit has also served in a number of leadership roles including:
Head of the School of Science and Director of the Centre for Quantum Dynamics at Griffith University
Pro Vice-Chancellor for Learning and Quality at the University of Adelaide.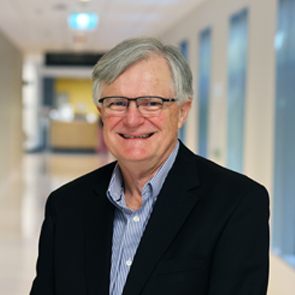 Dr David Rowlands OAM
Original appointment date 01 April 2022
Current term until 31 March 2026
David is a graduate of The University of Queensland. He served as a Medical Officer in the Royal Australian Army Medical Corps and worked in Accident and Emergency in the United Kingdom, before deciding on a career in General Practice. He is the co-owner of a mixed billing General Practice, where he works four days per week in clinical practice.
David also has an extensive career in governing health care organisations, and in ensuring that safe and efficient care is delivered to the community they serve. He has high level skills in the areas of corporate governance, clinical governance, fiscal management, patient safety and patient experience.
He is a graduate of the Australian Institute of Company Directors and has more than 25 years' experience as a company director. In 2019, he was awarded Fellowship of the Australian Institute of Company Directors. He is currently also serving as a Director of CheckUP Australia, which provides medical outreach services to rural and remote communities in Queensland.
David was instrumental in establishing both the Gold Coast Medicare Local and the Gold Coast PHN and served as Chair of both organisations. He has extensive experience in community engagement and has also served as Chair of the Gold Coast Health and Wellbeing Council.
In 2021, David was awarded the Medal of the Order of Australia for services to Medicine, in General Practice.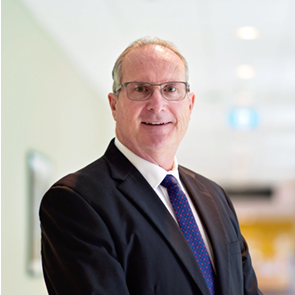 Rod Cameron
Original appointment date 10 June 2021
Current term until 31 March 2026
Mr Rod Cameron has more than 35 years' domestic and international experience with multinational ASX and NYSE listed and unlisted companies operating in sectors including:
energy
resources
manufacturing
professional services
disability services.
Rod is a Fellow of the Australian Institute of Company Directors and has been a director of sophisticated non-for-profit and for-profit companies for more than a decade.
He has held a host of leadership roles in sophisticated organisations, including:
Chief Executive Officer of Autism Queensland
Chief Financial Officer of Endeavour Foundation
Chief Financial Officer for an ASX listed company
Chief Financial Officer of the subsidiary of a NYSE listed multinational corporation.
Rod is also a qualified accountant, being a Fellow of CPA Australia. He holds an Honours degree in Commerce, Master of Business Administration and Master of Financial Management.
The Sunshine Coast Hospital and Health Board is responsible for the overall governance of Sunshine Coast Health.